San Cristóbal de las casas
San Cristóbal de las Casas is a beautiful city located in the Mexican state of Chiapas, and it's a popular destination for tourists visiting the region. The city is known for its colonial architecture, rich indigenous culture, and stunning natural scenery.
One of the top tourist attractions in San Cristóbal de las Casas is the city's historic center, which features colorful buildings, cobblestone streets, and beautiful churches. The city's main plaza, the Plaza 31 de Marzo, is a great place to start exploring and is home to several restaurants, cafes, and shops.
San Cristóbal de las Casas is also known for its vibrant indigenous culture, and visitors can experience this through the city's markets and local festivals. The Mercado de Santo Domingo is a great place to try local food and purchase handicrafts made by indigenous artisans. Additionally, the city hosts several festivals throughout the year, such as the Dia de los Muertos (Day of the Dead) celebration in November and the Feria de la Primavera y la Paz (Spring and Peace Fair) in April.
Other popular day trips from San Cristóbal de las Casas include visiting nearby indigenous villages, such as San Juan Chamula and Zinacantán, where visitors can experience traditional customs and see local crafts.
San Cristóbal is a must-visit destination for anyone traveling to Chiapas, offering a unique blend of colonial history, indigenous culture, and natural beauty.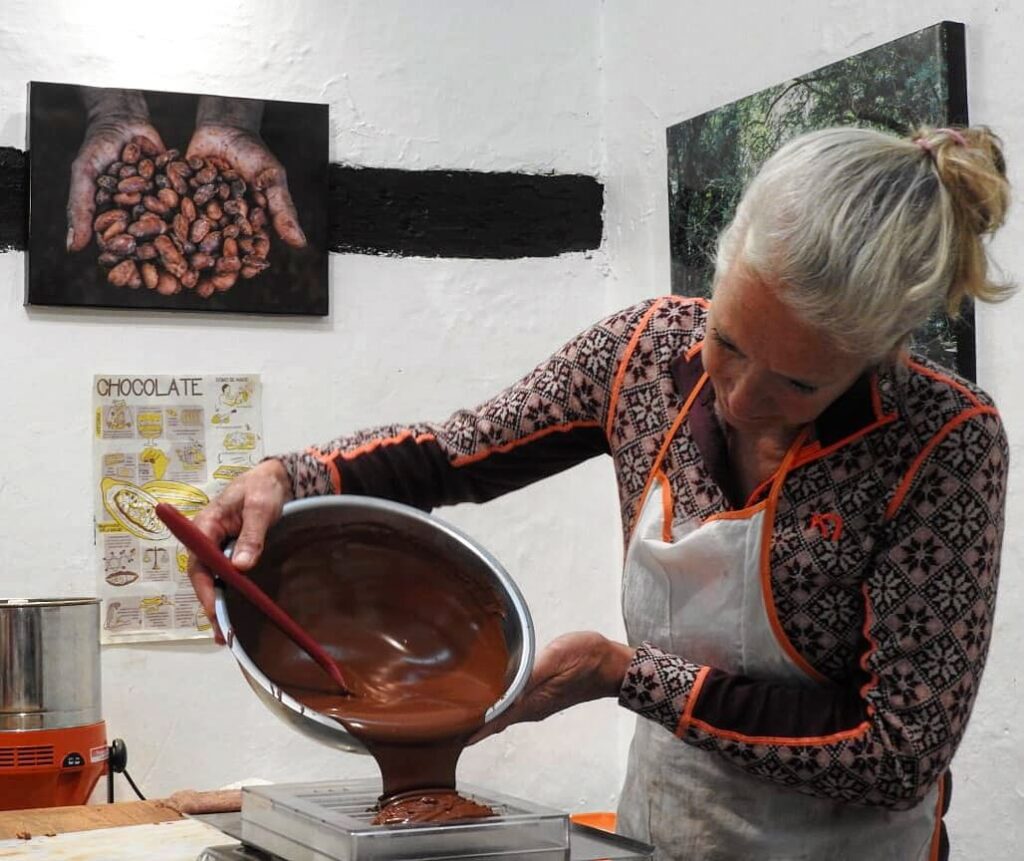 San Cristóbal de las casas
3 Hours
Easy
In this workshop you will learn to to make your own chocolate bar. We will also tell you about the history and biology of cacao...
$1150
Next Departure
Dec 05
Dec 06
Dec 07
Available through out the year:
Jan
Feb
Mar
Apr
May
Jun
Jul
Aug
Sep
Oct
Nov
Dec
View Trip