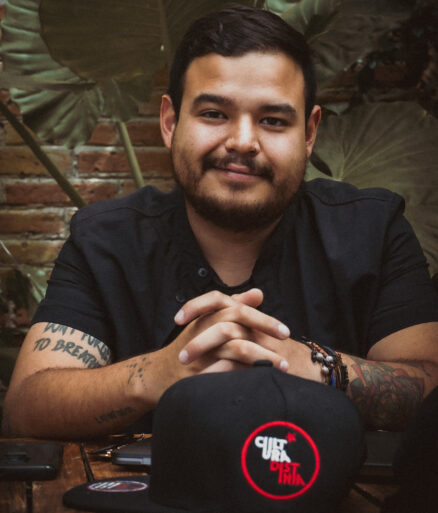 Founder & all-round super human being
Hey, my name is Tony. My journey started in 2020 when I started the Graffiti, Art and Culture Tour in San Cristóbal de las Casas, which rapidly became the best reviewed walking tour. I didn't stop there of course. This year I moved to Oaxaca and now I work with local and regional actors to provide authentic and unique experiences in that region. Check our Oaxaca experiences page and book one of our unique tours.
Please get in touch if you have any questions.
WhatsApp: +52 66 420 33 565
CHECK OUT OUR EXPERIENCES
Experiences for adventurous tourists
Our aim is to provide you with new insights, show you interesting places and have you fall in love with what this city and state have to offer you. We provide different experiences, tours and workshops, designed to do just that!
Whether it is about food, history or adventure, we have something for you. Join us if you love personal tours, want to learn about local culture and have a knack for adventure.
SOME OF OUR MOST POPULAR EXPERIENCES
Join us for an amazing welcome to Oaxaca, and learn about the most important aspects of this beautiful city.
The tour last for 2.5 hours. You learn about the cities culture, history, gastronomy, music, colourful arts and discover hidden gems.
Our local promoters will love to give you recommendations for the best places to go for drinks or food.
Oaxaca flavours food tour
Oaxaca is known for its food. Discover what Oaxacan people eat in a 3 and a half hour food tour! Sample up to 15 traditional food and drink selections from street food stands, markets and small restaurants. This is the best way to find out everything you want to know about Oaxaca and Mexican cuisine. It is delicious!
SOME OF OUR MOST POPULAR EXPERIENCES
Things to do in San Cristobal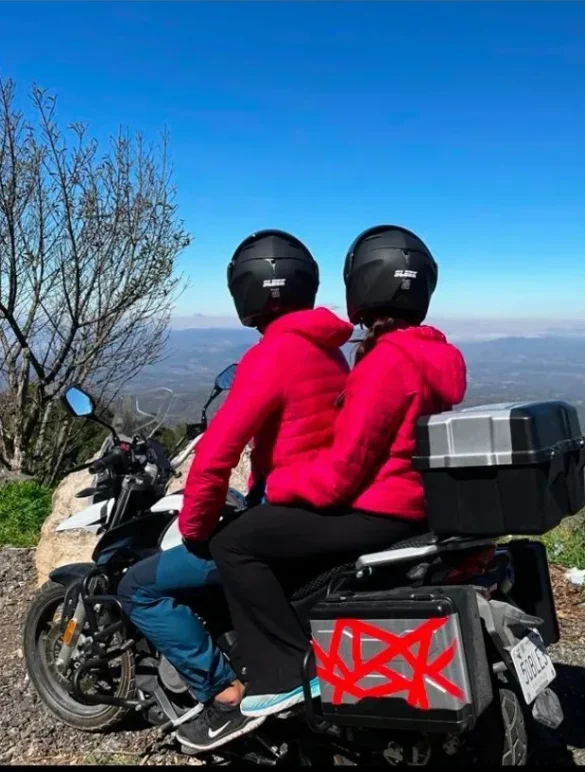 A ride through the most mountainous and beautiful part of the Altos, passing through small pueblos on dirt roads, cross the small cities of Tenejapa and Ocosingo before arriving at the rarely visited, but incredible ruins of Tonina. This is the tallest structures of the Mayan World, and very impressive. At 74 metres (243 ft) in height, it is taller than the pyramid of the Sun at Teotihuacan.
REVIEWS ABOUT CULTURA DISTINTA
EXPERIENCES THAT LAST A LIFE TIME
Experience San Cristóbal and Chiapas like never before
At Cultura Distinta, we take pride in being a small agency that provides personalized experiences. That's why we have dedicated cultural promoters for each of our activities. Join us on our tours and workshops led by local people , who will guide you through the fascinating world of San Cristobal
Adventure, off the beaten track tours for travellers who want to have a different experience
Immerse yourself in the vibrant streets of San Cristobal with our popular and well-rated Graffiti, Art, and Culture Tour. We will take you on a journey through the city's streets, sharing the stories and meanings behind the murals, allowing you to gain a deeper understanding.
Embark on our Food Tour and explore the local flavors of San Cristobal. Visit the bustling local market, where we introduce you to the diverse ingredients and traditional delicacies that define the region's cuisine. Engage with local vendors, savor delicious street food, and learn about the culinary heritage that shapes the vibrant food culture of the city.
Discover the rich history of San Cristobal with our History Tour.. Explore the charming streets, as they unveil the stories behind colonial architecture, the cities history and significant landmarks. Gain insights into the cultural tapestry that has shaped the city throughout the years.
Tourism scene in the Oaxaca region
International Tourists › Oaxaca attracts a significant number of international tourists, with visitors coming from various countries to explore its cultural heritage, archaeological sites, and natural beauty.
Domestic Tourism › The majority of tourists in Oaxaca are domestic travelers from within Mexico. The state is a popular destination for Mexicans seeking to experience its unique traditions, festivals, and diverse landscapes.
Popular Destinations › Besides the capital city, Oaxaca de Juárez, travelers often visit other destinations within the state, including Monte Albán, Hierve el Agua, Puerto Escondido, Mazunte, and the Oaxacan coast.
Cultural Tourism › Oaxaca is known for cultural tourism, attracting visitors interested in exploring its indigenous communities, traditional markets, and participating in local festivals and events.
Culinary Tourism › Oaxaca's gastronomy is a major draw for tourists. Food enthusiasts and culinary travelers seek to experience the unique flavors of Oaxacan cuisine, including its famous moles, tlayudas, and mezcal.
Handicrafts and Markets › Tourists often engage in shopping for traditional Oaxacan handicrafts, textiles, pottery, and alebrijes at local markets such as Benito Juárez Market and the Artisan Market.
Eco-Tourism › Oaxaca's diverse landscapes, including mountains, valleys, and coastal areas, attract eco-tourists interested in outdoor activities such as hiking, bird watching, and exploring natural reserves.
Cultural Events › Travelers plan their visits to coincide with cultural events, such as the Guelaguetza festival, Día de los Muertos (Day of the Dead) celebrations, and various indigenous ceremonies.
Sustainable Tourism › Oaxaca has been emphasizing sustainable and responsible tourism initiatives, encouraging practices that respect the environment and support local communities.
Accommodation › The state offers a range of accommodation options, including boutique hotels, eco-lodges, and budget-friendly guesthouses, catering to the diverse preferences of travelers.
JOIN ONE OF OUR EXITING WORKSHOPS
Want to learn more about San Cristóbal's culture, and learn some new skills of one of our amazing artisans?
During our traditional belt weaving workshop, you'll have the opportunity to learn the time-honored techniques passed down through generations. Skilled artisans will guide you as you weave colorful threads into a unique and wearable belt, allowing you to appreciate the rich heritage of the region.
Unleash your creativity in our wired-like jewelry workshop, where you'll learn the art of shaping and weaving wire to craft stunning pieces. Our talented local artisans will provide guidance as you experiment with different materials and colors, allowing you to create jewelry that reflects your personal style.
Indulge your senses in the art of chocolate-making, from harvesting cacao beans to crafting delicious treats. Discover the traditional methods of grinding, tempering, and molding, and gain a deeper understanding of the craftsmanship behind each chocolate creation.
1 - Cultural Diversity › Oaxaca is one of the most culturally diverse states in Mexico, home to various indigenous communities, including Zapotec and Mixtec people. Each group has its own distinct traditions, languages, and crafts.
2 - UNESCO World Heritage Site › The city of Oaxaca, the capital of the state, is a UNESCO World Heritage Site. Its historic center is renowned for its well-preserved colonial architecture and cultural significance.
3 - Gastronomy › Oaxacan cuisine is considered one of the most diverse and delicious in Mexico. The state is known for its traditional dishes such as mole (a complex sauce often served with meat), tlayudas (large tortillas with various toppings), and chapulines (roasted grasshoppers).
4 - Monte Albán › Oaxaca is home to the ancient archaeological site of Monte Albán, a UNESCO-listed pre-Columbian Zapotec city. It is one of the most important archaeological sites in Mexico and offers panoramic views of the Oaxacan Valley.
5 - Day of the Dead Celebrations › Oaxaca is famous for its vibrant and elaborate celebrations of Día de los Muertos (Day of the Dead). The festivities include colorful parades, altars, and traditional foods to honor deceased loved ones.
6 - Alebrijes › Oaxaca is the birthplace of alebrijes, brightly colored Mexican folk art sculptures of fantastical creatures. These intricate and imaginative carvings are often made from copal wood.
7 - Mezcal Production › Oaxaca is a major producer of mezcal, a distilled alcoholic beverage made from the agave plant. The region is known for producing high-quality artisanal mezcals with unique flavors.
8 - Hierve el Agua › Hierve el Agua is a natural wonder in Oaxaca, featuring petrified waterfalls created by mineral-laden springs. The site offers stunning views of the surrounding mountains and valleys.
9 - Textile Traditions › Oaxaca has a rich tradition of textile arts, with skilled artisans creating vibrant weavings and textiles. Each region within the state has its own distinctive patterns and techniques.
10 - Festivals and Guelaguetza › Oaxaca hosts numerous festivals throughout the year, showcasing traditional dances, music, and crafts. The Guelaguetza, held in July, is a major cultural event featuring performances from various regions of the state.
These facts highlight the cultural, historical, and natural richness that makes Oaxaca a fascinating destination.
Cultura Distinta specializes in giving you the Unique experience you deserve
Cultura Distinta is a collective based in San Cristobal We offer a refreshing alternative to mass tourism, and are committed to delivering unforgettable experiences that connect visitors with the heart and soul of San Cristobal. Book a tour or workshop with us today, and discover the vibrant culture that makes our city so special!
We are dedicated to promoting local culture through immersive experiences, tours and workshops. We work together with local artisans, communities, and cultural centrers, to offer you meaningful experiences. You have a unique opportunity to learn about crafts, traditions, and other aspects of local culture.
Cultural Richness
Oaxaca offers an immersive cultural experience, allowing travelers to explore the traditions of diverse indigenous communities, witness vibrant festivals, and indulge in the local arts, including pottery, weaving, and alebrije carving.
Gastronomic Delights
Food enthusiasts will appreciate Oaxaca's renowned cuisine, known for its rich flavors and unique dishes. Mole, tlayudas, chapulines, and traditional street foods provide a culinary adventure.
Archaeological Wonders
The state boasts significant archaeological sites, including Monte Albán and Mitla, providing a glimpse into ancient civilizations. These sites are not only historically significant but also offer breathtaking views of the surrounding landscapes.
Natural Beauty
Oaxaca is characterized by diverse landscapes, from the lush valleys to the Oaxacan coast. Travelers can explore stunning natural attractions such as Hierve el Agua, waterfalls, and mountainous terrains.
Mezcal Experience
Mezcal aficionados can savor the unique flavors of this distilled agave spirit, with Oaxaca being a hub for traditional mezcal production. Visiting mezcal distilleries provides insight into the craftsmanship behind this iconic Mexican beverage.
Altitude Variations
Oaxaca features diverse altitudes, from coastal areas to high mountain ranges. Travelers should be mindful of potential altitude-related issues, especially when moving between different regions within the state.
Limited Infrastructure in Rural Areas
While Oaxaca City is well-developed, some rural areas may have limited infrastructure. Travelers heading to more remote destinations should be prepared for basic facilities and transportation challenges.
Seasonal Weather Extremes
Oaxaca experiences seasonal weather variations, including a rainy season. Travelers should be aware of weather patterns and plan accordingly to avoid inconveniences.
Language Barrier in Remote Areas
In more remote indigenous communities, Spanish might not be the primary language. Communication could be challenging for those who don't speak indigenous languages, emphasizing the importance of cultural sensitivity and local guides.
Limited Direct Flights
Getting to Oaxaca may require connecting flights, as the state's airports, including Xoxocotlán International Airport, may have limited direct routes. Travelers should consider potential layovers when planning their journey.